Take the ParityPledge®. The ParityPledge asks that companies interview at least one qualified woman for every open role, VP and higher, including the C-suite and Board. It's really that simple.
Register for the ParityINDEX®. Health companies that sign up for the ParityINDEX® will be able to see year-over-year change in their company and the industry so we can work toward parity and see women leaders rise faster.
Health Companies that have taken the ParityPledge®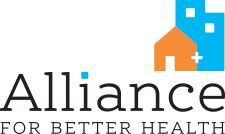 HLTH is the leading event for innovation in the health industry. It's an unprecedented, large-scale forum for individuals, companies, and policymakers who are reshaping the health industry to learn, collaborate and evolve.


The event is unique in bringing together all key stakeholders, ranging from established payers, providers, employers, and pharma services to disruptive startups and prolific investors, as well as representatives from government, academia, health associations and business groups, media, and industry analysts. By leading the development of a new dialogue and ecosystem, HLTH's mission is to drive substantial reductions in health costs and dramatic increases in health quality.