Relevant and important information regarding our cause and related issues.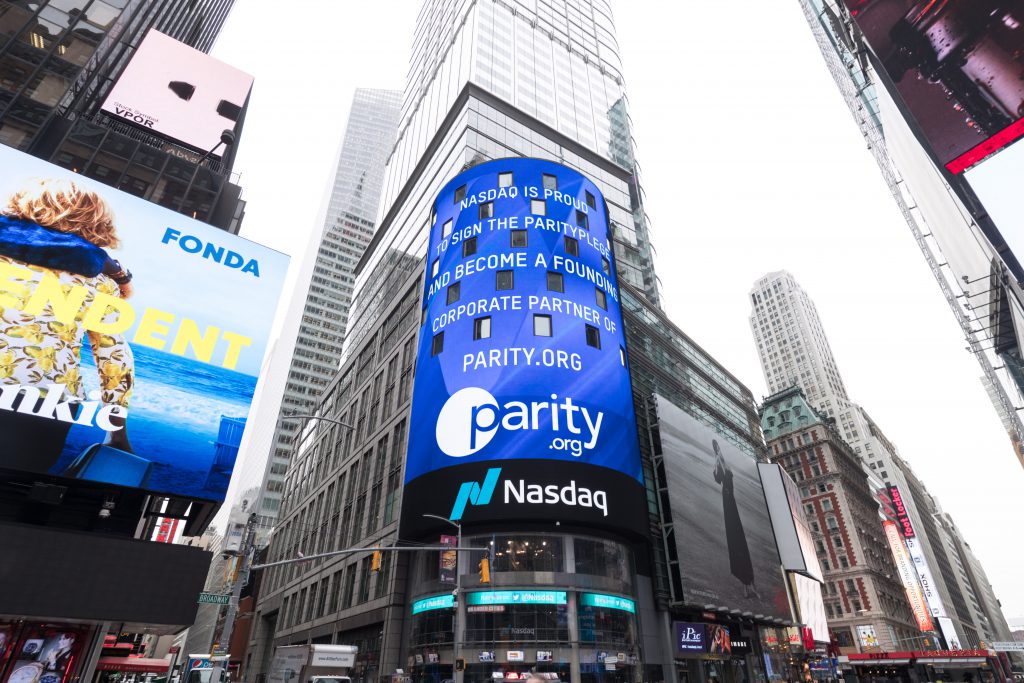 Thursday, February 22, 2018
Nasdaq Lights Up Times Square to Celebrate ParityPledge
Written by Cathrin Stickney, founder of Parity.org
Read more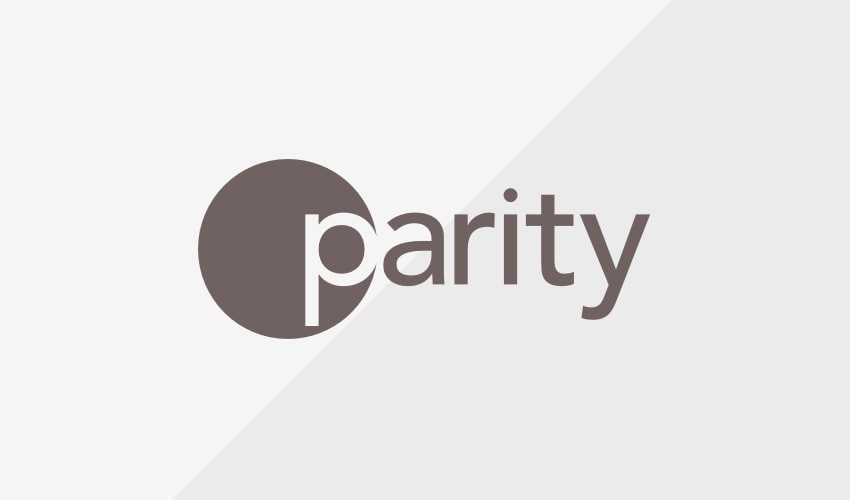 Wednesday, January 24, 2018
Inspirations on Diversity from Sports
For quite some time now, I've grappled with the plight of gender disparity I was witnessing firsthand and through the grapevine. While a little over half the U.S. population is women, barely 20 percent of S&P 500 corporate executive teams and board members are females. Women deserve a fair chance at executive positions. So last year, I decided I was going to take a stand and devote my time towards this cause. Taking a page from the NFL playbook, Parity.org was modeled after the Rooney Rule.
Read more
Proud Sponsors of Parity.org:
We're just getting started! Learn more about the benefits of sponsoring Parity.org here.
Patron

Join our growing list of Founding Members.
Become one of the Founding Members by joining today.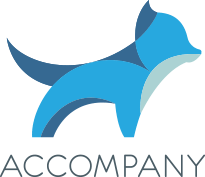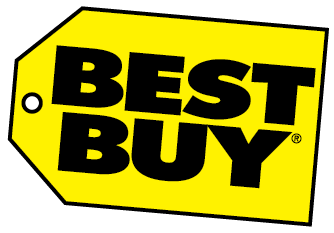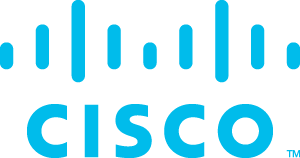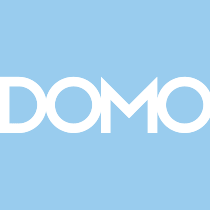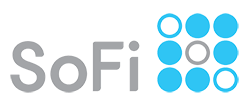 ---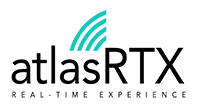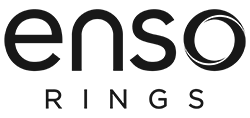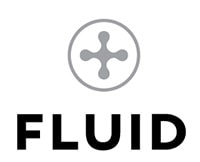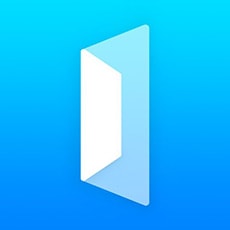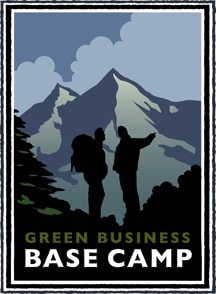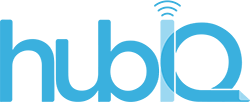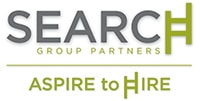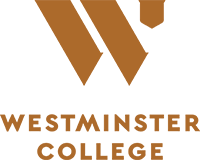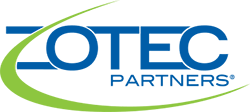 Proud Partners of Parity.org:
Interested in getting more involved with Parity.org? Contact us about a partnership today.

Join our growing list of Friends.
Catherine Angstman
Na
NA
Trey Bean
VP Product
Kuali, Inc.
Jordan Davis
Manager, Customer Care
Adobe
Juliana DeMay
Digital Marketing Manager
Fluid Advertising
Brad Dickson
Managing Director
B-Rad Industries, LLC
Dorian DiNardo
SVP Product Development
Health Catalyst
Darlene Diplock
Sr. Sales Performance Consultant
HUB International
Alexi Durant
Senior Project Manager
Tech9
Cy Dyar Eaton
Student
LDSBC
Alex Farman-Farmaian
Sales Lead
Carta
Curtis Feeny
Managing Director
Silicon Valley Data Capital
James Fike
Director Engineering, Information Systems
NICE InContact
Becky Frost
Senior Director, Public Relations
Instructure
Frank Grant
Managing Director
Solganick & Co.
Jennifer Gudmundson
Internal Audit Manager
Overstock.com
Christina Hall
Client Success Manager
Blacksmith International
Mike Harris
Senior Sales Consultant
CroatiaTech
Curtis Humphrey
Account Manager
DataBank
Ryan Hutchins
Senior Analyst
Economics Partners, LLC
Katie Ioanilli
SVP Global Corporate Communications
Ralph Lauren
Elizabeth Ireland
Chief Marketing Officer
Venafi
Nate jackson
Strategy
Stoke
Jon Jensen
Head of Product
Capshare
Blake Johnson
Partner
Law Offices of Kurt A. Johnson
Melissa Keohane
VP Legal
Venafi
Cheri Kimball
Principal Consultant
Dialexis
Justin King
AE
Carta
Charly Kuecks
Consultant
University of Utah
Jessie Laurash
Content
Parity.org
Russell Lewis
Sr Product Manager
Adobe (company)
Lina Lim
Managing Director & Co Founder
Tempus Adventus Advisory
Lina Lim
Head of Technology
National Stock Exchange of Australia
Rico V Lujan
Senior Product Manager E-Commerce
1800 Contacts
Seth Lyon
Systems Engineer
Workfront
Jim Mackey
Territory Manager
Veeam Software
Travis Marble
Lead developer
Centeva
Amanda McDonald
Senior Digital Marketing Manager
Evelar Solar
Kim Mueller
VP Finance
Pelion Venture Partners
Derek Naegle
Student
Utah State University MHR
Marcia Nelson
Managing Director
Alberleen
Carrie Norton
Founder & CEO
Green Business BASE CAMP
Brittany Patterson
Project manager
University of Utah Health
Sam Petersen
Content Marketing Manager
Sorenson Media
Judy Pierce
Senior Technical Support Engineer
Oracle
Brent Porter
Senior Product Owner
Dell Technologies
Jackson Porter
Student
Snow College
Barton Poulson
Founder
datalab.cc
Gustavo rivera
Account Executive
Carta
jaswandi Sakpal
Technical Product Owner
O C TANNER
Brian Spittler
Director of Corporate Communications and PR
Podium
Ron Storn
VP, People
Lyft
Ryan Taylor
Founder / Owner
LGBT Financial
Alex Thayn
Student
Snow College
Beverly Troxtell
Managing Director, HRIS
Charles Schwab
Christina Trujillo
Marketing Manager
CenturyLink
Glen Turnbow
Software developer
NA
Victoria Vincent
Analyst
Overstock
Brian voigt
Director a Career Services , Accounting
BYU
Rhett Wilkinson
writer
Rhett Wilkinson
Jay Williams
Partner & Founder
Contravent
Kami Wilson
Full-stack Web Developer
OC Tanner
Joe Wilson
Head of Product
Cake Technology